Homecoming Preview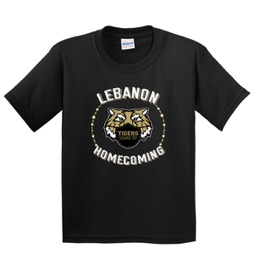 Starting the school year in amidst a pandemic is nothing short of a challenge. More so in the organization of school events that would have large amounts of people attending such as homecoming. The usual homecoming week involves a trike race that will not happen this year. However, there still is a homecoming court, theme, and spirit week.
"We are going to be doing the homecoming t-shirts, PJ day, twin day, and ugly Christmas sweaters for spirit week. We are thinking about holidays as the theme for homecoming," said junior Vice-President Kailyn Spanhook. Homecoming t-shirts will be available to order for all students in the district.
"They will be black and gold and they will have a tiger with a mask on it. The shirt will say Tiger Homecoming," Spanhook said. The school itself is trying to do a modified homecoming while staying safe.
"I was excited to have my first homecoming experience but now that we won't have that I wonder what else will be cancelled due to COVID, but I want people to stay safe," says freshman Gabby Deakins.
The pandemic is hard on many but we must look on the bright side that homecoming is still being recognized.