The NFL is Back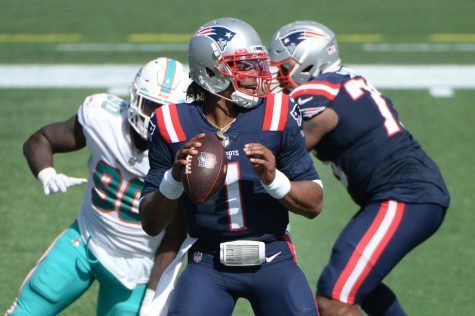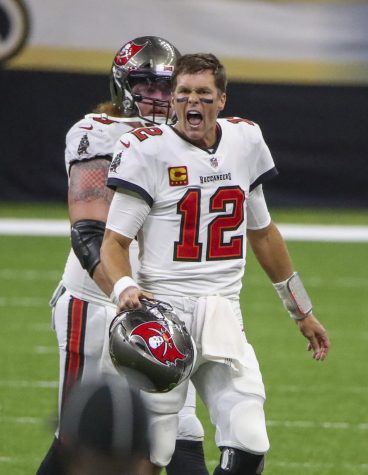 This week marks the beginning of the unique 2020 NFL season. It took a little longer than everyone expected but the wait is over. The world can finally see their favorite teams compete against each other once again. Most people thought this moment would never come because of this terrible pandemic but week one is in the books.
If it has not felt strange already, the NFL looks a little different with some big names changing jerseys this off-season. The biggest example of that is Tom Brady signing a monster contract with the Tampa Bay Buccaneers. His first career start for the Bucs did not look like the prototypical Tom Brady in week one. He completed 23 of his 36 passes for 239 yards, two touchdowns, and two interceptions. The Buccaneers came up short losing to the New Orleans Saints 34-23.
Another big name that signed with a different squad in the off season was quarterback Cam Newton. After a mysterious release from the Carolina Panthers the New England Patriots signed Newton to an offseason deal. He started his Patriot career with a win over the Miami Dolphins 21-11. Newton completed 15 of 19 for 155 yards while also rushing for 75 yards and two touchdowns on the ground.
With the return of football all the fans are extremely happy they have something to talk about with people again. They are very excited to have something to look forward to on the weekends.
"It felt great to have football back because I love to watch football. I missed football a lot but what I missed the most is spending time with my family while we watch the Colts every Sunday," said senior Nicholas Kaylor
"I was very excited to see that they were going to be able to have a season because everything was so uncertain due to the pandemic. I am very excited that they did because I love to watch football," said junior Kobe Ottinger.
"Football is something I love to do so I am glad that I am able to watch my favorite players play again. That is so I am able to improve my game while watching what some NFL guys are doing," said junior Trevor Winkles.
For some, NFL football beginning also means they can resume their NFL Fantasy League. Which means all members of the league come together to draft certain players they think will help them win games by scoring points.
"I love being able to get back into the Fantasy League because I get really into it and also because there is money involved," said Kaylor.
"I love getting the chance to be in a Fantasy League again because I enjoy being able to have fun picking my team in the draft. Also, I have fun trying to outsmart my opponents in the league," said Ottinger.
NFL football is important in many different ways to many different people but one thing they all have in common is, they are glad it is back!