Applying For College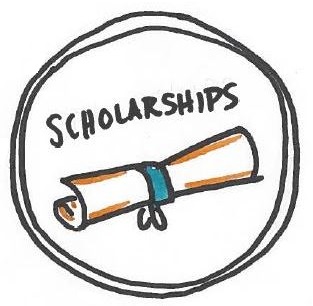 There are many reasons to try for scholarships. You should try to get as many scholarships as you can, even if you feel as if you don't need them.
College costs have gone up and student debt is at record highs as a result.  According to a Fox Business article published on June 8, 2021, college is "more expensive than ever before" and   "tuition has increased 33%" since 2000.
Scholarships are key tools to reducing the amount of tuition owed and future debt for a student. Scholarships are gifts and do not need to be repaid unlike student loans.  Scholarships help students afford college, some of which without assistance may not be able to attend.  Scholarships can be for partial tuition or cover the full price of attendance for college.
Traditionally, schools offer academic scholarships based on academic accomplishments during high school or other merit-based scholarships earned by meeting certain standards.  There are other types of scholarships available, including funds geared towards different groups of people.  For example, scholarships available from a parents' workplace, for graduate students only, for participation in an organization, or for extra-curricular activities like sports.
Another type of scholarship is a micro-scholarship.  These scholarships allow students to apply for funds that are smaller, have different (usually a little easier) qualifiers, and as smaller scholarships may be stacked so that a student can receive more of them.
Completing the Free Application for Federal Student Aid (FAFSA) through the government also provides an opportunity for other need-based scholarships.  Some colleges will even add a set amount of funding towards your education just for adding the school on the FAFSA application to receive your responses.
Not only do the scholarships help you afford to attend college, they also free up time for studies.  By giving the student money to apply towards educational expenses, it frees up the ability to not have to work as many hours to afford to pay the tuition or living expenses.  No matter what the type or amount received, scholarships are worth trying for.