Pacers Early Struggles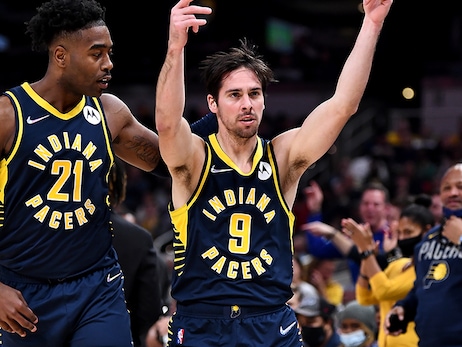 The Indiana Pacers are off to a rough start here in 2021.  In their first 11 games, they are a 4-7.  In their first two games against Charlotte and Washington, they lost by a combined two points.
"I thought that the first two games were very winnable.  In the Charlotte game we had a big lead going into the second half.  Those are the kinds of games that we need to close out." Said Junior Cannon Morton.
The Pacers have picked up things lately.  They have won their last three of four games.  One of the key contributors to this recent success has been Miles Turner.  Thus far, Turner is averaging just under 15 points a game.  He is also contributing on the defensive end with three blocks a game.
"He is playing very well right now.  His offensive game has taken a big step up from last season.  Usually when you think of Miles, you think of a defensive first player.  The fact that he is performing on the offensive end has been a big boost," said junior Korbyn Sloggett.
The Pacers All-Star Domantas Sabonis has also continued his success into the 2021-2022 season.  So far, he is averaging just under 20 points a game.
"Sabonis is easily our best all-around player.  He does so many things well.  I love his energy and passion for the game.  He plays so hard every game," said junior Cayman Huntsman.  "He's also got great skills.  Offensively he's tough to handle, and defensively he is improving."
Although the Pacers are off to quite a rough start so far this season, they have been in a lot of winnable games.  If they can figure out how to close out games, they can be really dangerous.
"We honestly have a good team.  We have a lot of good players who want to win.  If they can figure out how to play together, I think that they can be a serious threat," said junior Caleb Linton.